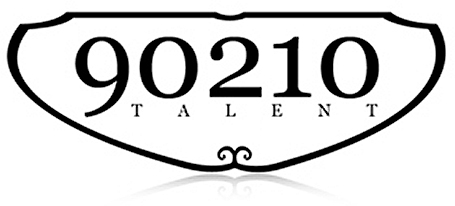 Thank you for your interest in 90210 Talent.  Please read all info below prior to submitting for representation. 

We prefer not to receive submissions by direct mail for talent seeking Representation. Email instructions are below. 

When submitting, please let us know what type(s) of representation you are seeking and send the links/info requested below.
For THEATRICAL representation, actors are required to submit their Actors Access AND LA Casting profiles by email. If you do not know what those are or do not have complete profiles on both of those sites, please do not submit to us. Actors must have reels or acting clips for theatrical representation with our agency. We prefer to work with actors who are full members of SAG-AFTRA for theatrical. 
For ADULT COMMERCIAL and PRINT representation, please include a link to your LA Casting AND Casting Frontier profiles. SAG-AFTRA, SAG-e and Non Union are welcome. Include additional skills clips, comedy reels, and information on your training and experience. 
For VO representation, send your .mp3 samples, website and applicable links to VOSubmit@90210talent.com
For YOUTH TALENT representation, please include pics (professional or non are acceptable), age, any video clips, parent/guardian's name and phone number. Our Theatrical Dept does not represent talent at this time. Youth submissions accepted for Commercial/Print and VO Only. SAG-AFTRA, SAG-e and Non Union are welcome. 

***NOTE: ALL talent under 18 years will be required to have a valid work permit obtained by the School Board or Government of California. That form can be found here http://www.dir.ca.gov/dlse/DLSEForm277.pdf
Youth Talent will also be required to maintain a Coogan Account. Check with your bank to find out how to go about opening one. 
For consideration of representation, email your materials to submissions@90210talent.com.
Please include which dept(s) you are seeking consideration for in the subject line of your email (THEATRICAL, COMMERCIAL/PRINT or YOUTH TALENT).

You may also include links to your personal website, IG, Fan Page, Casting Frontier, Backstage, Cast It Talent and any other online profiles for submissions (optional). 
16200 Ventura Blvd, Ste. 208